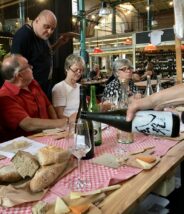 It all began last summer in Berlin: Walter Britz, a recognized authority on Japanese food and culture, comes to a party with three half-full bottles of summer sake. Ursula Heinzelmann, sommelière and cheese freak (her brand name is Heinzelcheese), is irritated at first – wine leftovers, what a miser! – and then totally enthusiastic about these unpasteurised Sakes. Cheese will go so well with it…
Only a few weeks later, sake is the focus of a Heinzelcheesetalk, the wine and cheese tastings which Ursula has been organising since 2014 in the Markthalle Neun Berlin-Kreuzberg. Our first collaboration.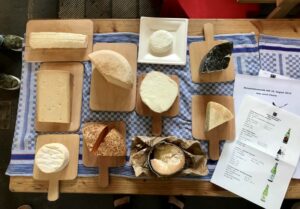 In autumn Walter organizes the first Sake Berlin, a trade fair that saw sake makers presenting their products to the German trade public. Ursula gave her first master class on the topic in front of packed ranks: Sake meets Cheese.
Then the events of the past few months caused a certain amount of disruption, but finally the two once again sit at a table with good wine and good food. We need to move on, let's start a joint project, a monthly series of sake and cheese pairings. Walter introduces two different sake from a brewery, Ursula selects a cheese for each of them and explains why exactly these make sense on the virtual cheese plate.
Walter's specialist importer Fujita from Düsseldorf is immediately enthusiastic about the idea and not only sponsors our first sake, but also establishes a contact with Meimonshukai.
Meimonshukai (The Japan Prestige Sake Association) was founded in 1975, at a time of  economic miracle, when mass production and large breweries dominated the market, similar to Germany. It is an associaion of over 80 regional sake breweries (as well as shochu, beer and wine producers) with the aim of promoting small breweries and local sake traders, assisting them in the fight against the increasing dominance of national breweries and huge supermarket chains.
We are pleased and honoured that Meimonshukai will provide us with both advice and support in the form of honest, hand brewed sake and will accompany our new project.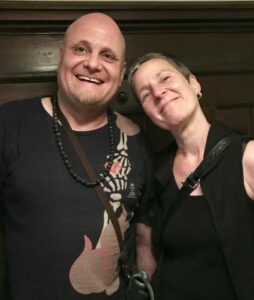 Walter Britz & Ursula Heinzelmann